Dearest All
As you may recall, The Dandy had a dashed lovely day out in the Park a couple of Sundays ago, well The Gardens to be precise and Kensington Gardens at that.
Today the weather is rather fine once more, so I thought it an apposite time to match up some more aromas with those visually arresting vistas.
Thank you once again to all of you who suggested some scents that might go with my humble snaps.
Perhaps the wisest proposal was that such sublime scenes of nature required no man made smell to assist them. Too true.
However, The Dandy was ever one to throw caution to the wind and so here we have the fourth installment of my "Outside Scents".
Before we set out… just a thought, but today would seem to me to be a mighty fine day to take a turn around the Park with mama or memories of mama, don't you think?
1. White Narcissus
The Dandy promises that he's not on a commission from Caron!
But how, today of all days, could I leave off my list my most favourite daffodil perfume and my own Mother's Day gift?
The full review is here for all to see. But to whet your appetites a little snippet….
"Narcisse Noir is by turns a joyous evocation of youth, an erotic dance of courtship and a meditation on the meaning of the final curtain."
"It is classical ballet made scent."
2. Electric Green
This amazing foliage is everywhere in London at the moment, gracing ornamental gardens and wild woodland corners alike.
Could any of you be an absolute dear and let The Dandy know what it might be?
Whatever the genus, it has me reflecting that it resembles a 1930s idea of how gardens of the future might be furnished.
In the same vein Futur by Robert Piguet is an antique aromatic vision of what space age plants might smell like.
As crisp and clear and green as a laser beam, it also has nothing to do with any shrub or herb I've ever rubbed up against.
It is an other-worldy odour, utterly abstract and absolutely alluring in a rather aloof 'higher intelligence' sort of a way.
I shan't say much more though as a review is coming up in the not too distant Futur…
3. Topiary
It is of course still far too early for lavender to have come properly into flower.
So citing Andy Tauer's masterpiece 04: Reverie au Jardin may seem a little premature.
But in amongst the trimmed trees outside this Royal Palace The Dandy did in fact find his thoughts drifting off to day dreams and reveries.
In this pleasant half-woken state it came to me: this exquisite perfume has sandwiched between the purple pairing of lavender and iris a wonderfully shapely resinous coniferous note.
Indeed, taken as a whole the scent is just like sculpted nature, pure aromas are taken and with skill and care turned into a splendid example of olfactory art.
This is another one on which The Dandy has much more to say quite soon…
4. Round Pond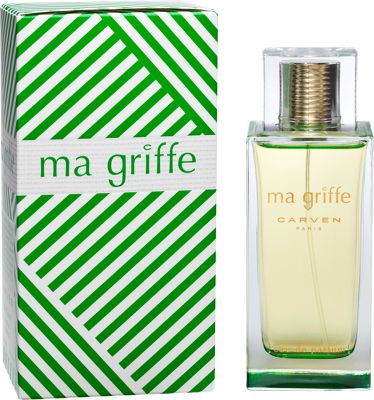 Carven's somewhat lost wonder Ma Griffe causes one to think always of water.
Not that it is an aquatic scent at all, there's nothing so literal about the connection.
Instead, it has an aura of amorphous expansiveness about it that that H2O has too.
Sometimes as I wrote in my review of the fragrance, this eternal quality can hint at sadness…
"Ma Griffe is entirely sympathetic and strangely attractive in a solitary way".
5. More Leaves
In a city as incessantly noisy as this one, our parks provide rare and welcome places of peace.
Silences by Jacomo is a scent that sets the scene quiet industriousness.
With its muguet yielding to forest glade green, it brings with it a sense of the sought for solitary that can create a oasis of calm in even the most turbulent of urban scenes.
In colder times, The Dandy's review mused on the mute quality of snow and the first frozen expressions of spring.
Now I find this perfume is the perfect accompaniment to the arboreal reawakenings of the season.

So, there we have the fourth tranche of scents following on from my photographs of a couple of weekends ago.
There are still five fragrant thoughts to match to photographs and I shall be sure to send them through this week!!
In the meantime, if you'd like to take a peek, why not spend a moment perusing the complete album of The Perfumed Dandy's Sunday In The Park.
Any additional suggestions as to scents would be gratefully received.
Once again Happy Mother's Day!!
Do at least consider a stroll, won't you?
Yours ever
The Perfumed Dandy.