Dearest All
As you will know by now, The Dandy had a dashed lovely day out in the Park on Sunday last, well The Gardens to be precise and Kensington Gardens at that.
Thank you all to those of you who suggested some scents that might go with my humble snaps.
Perhaps the wisest proposal was that such sublime scenes of nature required no man made smell to assist them. Too true.
However, The Dandy was ever one to throw caution to the wind and so this week I am presenting some 25 scents to go with those same scenes and today we have the third wave…
1. Blossom and Children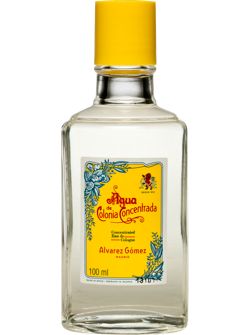 One of the pleasures of London Parks in Spring are the children running everywhere, released from winter housebound hibernation.
Something though The Dandy has never understood is why children in so many parts of the world are so ill treated when it comes to fragrance.
Why should the wee ones wait until their teenage years before being introduced to the olfactory arts? And must their first rung on the perfumed ladder be some awful cup cake meets cotton candy car crash?
Happily in the Mediterranean, they have a much more civilised approach to the scenting of the young.
Merry cirtus and lavender "baby colognes" abound, ludicrously cheap and luxuriously plentiful in their tall plastic litre bottles.
In its concentrated form Agua de Colonia by Alvarez Gomez is the very quintessence of an aromatic elementary education.
Just as good for grown ups, who should be able to pick up a gentle green geranium hidden there too.
Delicious, served cool and in generous portions.
2. Orangery
From the Eighteenth Century onwards it has been the possession of an orangery that has marked out people of quality from the general crowd..
Places to promenade and entertain as much as to cultivate, they are nevertheless essentially palaces of fruit.
JoLoves Green Orange and Coriander is an Empress amongst citrus perfumes presiding over one of the most palatial of all orangeries.
A thrillingly realistic impression of the honourable orange in early season it has so much zest it can be tasted as much as smelt.
It is the olfactory equivalent of the first freshly squeezed juice of the year, a perfumed explanation of why an orange house, or scent at least, is still a necessary adjunct to anyone of fashion.
Zing! Tang! Bravo!
3. Palm
A palm tree in London in Springtime?
It could only be in a Palace Garden! And indeed so it is, in the formal gardens of Kensington Palace.
Inevitably, especially with the sensational colours of the floral surroundings, one thinks of The Tropics of exotic flora and fauna and, once again, fruit.
But it is still only May, so let us be enraptured by a perfume that is, to The Dandy's way of thinking, a sublime synonym for the transition of Springtime into early Summer.
Guerlain Aqua Allegoria Lys Soleia by Guerlain opens with a bouquet of blossoming lilies and not a too little tuberose, before long though things have begun to heat up with a heart that is more ylang ylang, tropical fruit medley and even a hint of palm tree itself.
The time for tea is over, this is a commendable concoction fit for the cocktail hour.
4. Rosebuds
Now, in all honesty, The Dandy's not even convinced at this distance that these are rosebuds.
I'm sure that there were thorns at the time but everything now seems to have become corrugated leaf and Royal Palace.
Not to fear, for while the flowers themselves are yet to arrive it is never to early to be thinking of roses.
Indeed Van Cleef & Arpels unfairly underrated Feerie is an expert rendition of how the flowers of spring give way to the great blooms of June.
Starting all Parma Violet, the sweetness yields to a luscious rose that in The Dandy's imagination is a midnight blue as improbable and beautiful as the perfume's flacon.
An occasion perfume worthy of a May Ball.
5. Trunk and Tree
Spring is not all gentleness and flowers.
It is , to The Dandy's eyes, also the time when the great beasts of botany reawaken.
Deciduous trees, the living dinosaurs of The Plant World, are all around returning to life.
The smell of dry wood and bark is in the air.
Soon they will be surrounded (one hopes) by the bees, bringing their excitement, their buzz, their honey.
Serge Lutens Miel de Bois is an impressive implication of the nectar harvest to come as the year transfigures the seasons. 
In it solid wood stands for the passage of time and honey is a cipher for the ephemeral fruits of labour.
A perfumed paean to nature's permanence and the passing nature of plenty.
So, there we have the third quintet of scents to follow on from my weekend photographs.
Just ten more to come 'twixt now and the end of the weekend!!
If you'd like to take a peek, why not spend a moment perusing the complete album of The Perfumed Dandy's Sunday In The Park.
Any additional suggestions as to scents would be gratefully received.
Yours ever
The Perfumed Dandy.
The Dandy should point out that he received samples of this and other JoLoves perfumes from the company, though this was in no way be means of exchange or commercial agreement.
Honesty, however, is always the best policy.