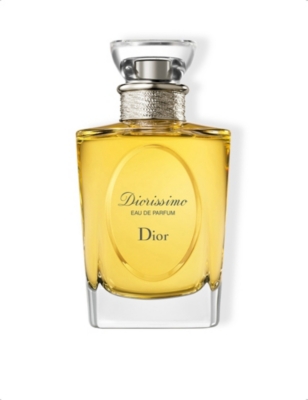 It was an idea of nature and not the thing itself she adored.
She had no time for mud and weather, wild animals and running amok.
Her idea was of an idealised au naturelle where plants were perfected into decorative stage set props and trees became perfumed bit part players.
A world where she could glide gracefully through scented air on a swing suspended from an invisible branch, her perpetual motion made possible by a silent servant glimmering on the edge of ghostliness.
How natural then that she should make her way each day in her extended late lunch hour to a room on Manchester Square, placing herself safely within walls hung with pastel silks and paintings.
There, surrounded by marquetry and enamelled secretaires, just footsteps away from cabinees of fine Sevres, she contemplated copious swirls of peach pink damask, petticoats and lace.
She fancied herself in a hat, with a corsage of violets tempting the eye to the edge of her over brimming décolletage.
She flushed at the thought of flattering glances stolen by a man looking on from an unfortunate angle and forced out a feigned blush at the suggestion of the inevitable animal advances to follow.
Day dreaming of throwing silk slippers and caution to the wind, the imagined breeze brings the fragrance of an illusionary forest floor to her: jasmine, ylang ylang, boronia, lilacs and everywhere muguets.
The Lily of the Valley it is said was born of Eve's tears as she departed disgraced from the Garden of Eden.
Yet this woman, sat alone in the distant splendour of a stately home turned picture gallery, has never even entered paradise.
A golden clock in the shape of a sphinx chimes in another room not far off and even her extended hour is over.
Careful not to let the guard to see, she scribbles her telephone number on a scrap of paper and reapplies her perfume.
Renewed, as always, by her midday encounter, she is still surprised to find that it is now Spring outside.
Buoyed up by the sunshine and the burgeoning hope of a change of seasons and fortunes, this time she lets the note slip from her hand as she walks past the man planting out small flowers that look like snow drops.
She will carry those same flowers one day, in a bouquet, arm in arm with him.
*************
Diorissomo by Dior is one of the most discretely but decidedly sexual of all scents.
It is a great mass of aldehydic muguet, the parfumeurs' sleight of hand for the seemingly innocent Lily of the Valley.
But like the flower carried by wealthy brides on their wedding day, this scent conceals deeper and more animal pleasures beneath its surface of propriety and cleanliness.
A lasting tonal green escorts the fragrance through from a brief citrus opening to a floral heart that contains the signature note supported by lilacs, jasmine and aromatic rosemary.
This being no tended flower garden but a wild forest floor, there are also aromas of wood and animals in amongst the undergrowth that hint at altogether darker pastimes.
This scent is a work of both art and artifice capturing the corseted sexuality of a swoon to absolute perfection, smelling salts and all.
However, beware, for Diorissimo is not for the faint of hearted, more for those prepared to lose their hearts.
It is the smell of lovers.
*************
It must be admitted that to many the muguet is a quintessentially feminine scent and as such many men would find it hard to even consider wearing this perfume.
I am not one of those men.
I enjoy Lilly of the Valley scents, most of all in the morning, and would be happy to awake to find Diorissimo in my bed.
Yours ever