Her Majesty Elizabeth II born 1926
Queen of the United Kingdom, Canada, Australia, New Zealand, Jamaica, Barbados, the Bahamas, Grenada, Papua New Guinea, the Solomon Islands, Tuvalu, Saint Lucia, Saint Vincent and the Grenadines, Belize, Antigua and Barbuda and Saint Kitts and Nevis.
Sovereign for more than 61 years.
Head of the Commonwealth of Nations of 54 sovereign states and more than two billion citizens.
Mother, grandmother, great grandmother.
The most painted and photographed person in history.
A symbol of constancy in a world of perpetual flux.
"During the past sixty years you have offered to your subjects and to the whole world an inspiring example of dedication to duty and a commitment to maintaining the principles of freedom, justice and democracy…"
Pope Bedict XVI, 2012
From her choice of fragrances we can perhaps conclude Her Majesty is something of a perfumista…
Fleurissimo by Creed
Muguet du Bonheur by Caron
L'Heure Bleue by Guerlain

"Grief is the price we pay for love."
Yoko Ono born 1933
Artist, musician, peace campaigner, philanthropist, optimist.
Japanese New Yorker.
Life long radical.
"…an elder stateswoman of cool; a reminder of what New York used to be before it was taken over by hedge fund types."
New York Times, 2012
And an occasional wearer, along with rosewater and witch hazel, of…
"War is over if you want it."
Dame Shirley Veronica Bassey born 1937
Singer.
Oscars sensation at 76.
Mr Bond's ultimate golden girl.
Dame of the British Empire.
"…Shirley Bassey saves the Oscars"
LA Times, February 2013
Impeccable taste in the perfume department too…
Chant d'Aromes by Guerlain
"It's hard for a man to live with a successful woman – they seem to resent you so much. Very few men are generous enough to accept success in their women."
Hillary Diane Rodham Clinton born 1947
Former first lady of Arkansas
Former First Lady of the United States
Former United States Senator from New York
67th United States Secretary of State
45th President of the United States?
"The second most powerful woman in the world…. one day perhaps the most powerful person on the planet…"
Forbes Magazine, 2012
And the choice of perfume… one couldn't make it up…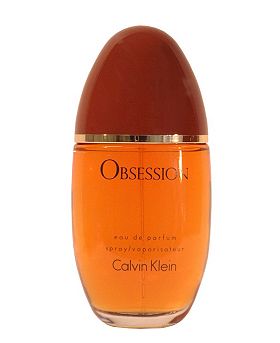 "If I want to knock a story off the front page, I just change my hairstyle."
Mary Jane "Mae" West 1893 – 1980
Actress, playwright, screenwriter.
Broadway bad girl, Hollywood trailblazer, scourge of the censors.
Crusader for equal pay and status.
Pre feminism proto-post-feminist.
The original sex symbol.
"You're the top!
You're the moon over Mae West's shoulder"
Cole Porter, 'You're The Top', 1934
The inspiration in more ways than one for both…
Shocking by Schiaparelli
and Femme by Rochas
She used both extensively.
Gabilla would create a Parfum Mae West as early as 1933, without the stars permission.
Whereas Mae wore pretty much anything and everything in her day, her final favourite was rumoured to be...
Youth Dew by Estee Lauder
"You only live once, but if you do it right, once is enough."
Jane Bowles 1917 – 1973
Writer, playwright, bohemian, muse.
Author of 'Two Serious Ladies'.
Forgotten genius.
"…the most important writer of prose fiction in modern American letters."
Tennessee Williams
"…one of the finest modern writers of fiction in any language…"
John Ashberry
Inspration (with her husband and the hotel of the same name) for…
Palais Jamais by Etro
"I am so wily and feminine that I could live by your side for a lifetime and deceive you afresh each day."
Indira Priyadarshini Gandhi 1917 – 1984
Third Prime Minister of India
First female prime minister of the world's largest democracy
Leading light of the Non-Aligned Movement and proponent of 'The Green Revolution'
Victim of assassination
"India's Iron Lady"
Unattributed
"India's Greatest Prime Minister"
India Today poll, 2001
Married into the fragrance business.
The family name Ghandi derives from the term for 'a seller of perfumes'.
"There are two kinds of people, those who do the work and those who take the credit. Try to be in the first group; there is less competition there."
Josephine Baker 1906 – 1975
Dancer, singer, actress, heroine of the French Resistance, civil rights leader, icon, Parisienne.
Recipient of the Croix de Guerre 1939-1945
"The First Black Superstar"
BBC Television Documentary, 2009
What she wore and brought to the world…
"Art is an elastic sort of love."
Gabrielle "Coco" Bonheur Chanel 1883 – 1971
First Lady of Fashion
One of the 100 Most Important People of the Twentieth Century
Time Magazine, 1999
Picked
Loved
Lived
"A woman who doesn't wear perfume has no future."
Eleanor Roosevelt 1884 – 1962

First Lady of New York
First Lady of the United States of America
First Chairman of the United Nations Commission on Human Rights
Co-author of The Universal Declaration of Human Rights
Official Delegate of the Unites States to the United Nations
Chairman of the Presidential Commission on the Status of Women
"The object of almost universal respect"
The New York Times, 1962
Wore…
Muguet des Bois by Coty
"The future belongs to those who believe in the beauty of their dreams."
Saluting inspirational women everywhere everyday.
Yours ever
The Perfumed Dandy.